The Vitamin That Makes You Look 10 Years Younger
What vitamin makes you look younger and also helps your teeth and gums?
Have you guessed it yet?
The top anti-aging vitamin that's also good for your teeth and gums is…drum roll please…
Vitamin C, of course!
Vitamin C is, without a doubt, one of the top anti-aging vitamins available. Most of us are aware of this vitamin's amazing immune-boosting benefits, but what's the deal when it comes to making your complexion look so absolutely fabulous?
Doubling up as a powerful antioxidant and an essential water-soluble vitamin, vitamin C's health benefits are endless. But when it comes to beauty, vitamin C's youth-enhancing appeal lies in its ability to synthesize collagen – a basic protein responsible for the health of our joints, skin, muscles, and connective tissues. 
Collagen is known all over the health and beauty world for its ability to strengthen, repair, and hydrate the skin, giving it that famous "bounce" that people are so fond of. As we age, our skin dries out and loses its elasticity, thus, becoming more prone to wrinkles and sagging skin.
While aging is inevitable, daily use of vitamin C helps to boost collagen production, helping to slow down signs of aging. Using it topically (in the form of a serum) also has the benefit of directly penetrating skin cells, helping to boost collagen and elastin, to give you a firmer and more youthful complexion. The use of topical vitamin C also has a positive effect on the reduction of hyperpigmentation and issues related to sun damage.
As a potent antioxidant, vitamin C literally binds and removes free radicals from the skin helping to minimize the appearance of fine lines and wrinkles as well as brightening and evening out skin tone.
One study published in the American Journal of Clinical Nutrition reported that those who consumed a higher amount of vitamin C had a decrease in the appearance of wrinkles and aging skin.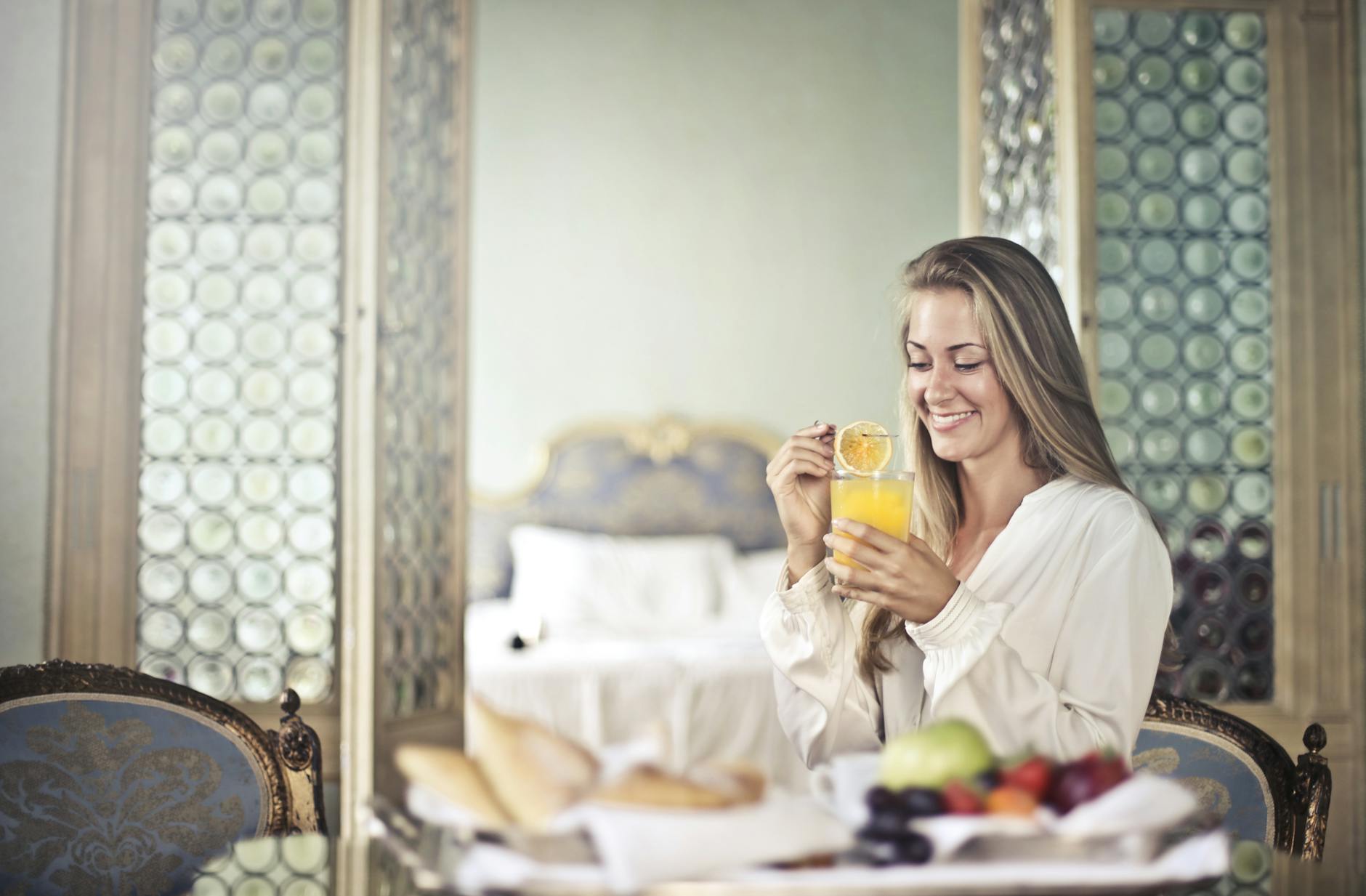 Vitamin C for teeth and gums!
Vitamin C is, arguably, the most essential vitamin for healthy gums. This is why people who are vitamin C deficient will be at a higher risk of developing gum disease.
Being the fantastic immune booster that it is, vitamin C helps the lining of the gums stay healthy. And we need our gums to stay healthy as it is within the gums that the immune system fights to eradicate any harmful bacteria that unavoidably enter our mouth and begin to penetrate the gum lining. Healthy gums help isolate harmful bacteria from the roots of the teeth. Our gums are pretty amazing really, aren't they?
Vitamin C is absolutely crucial for cell growth and repair of tissue. As we mentioned, vitamin C is essential for the production of collagen, which means it can help strengthen and repair the connective tissue, including the gums and periodontal ligaments.
Check out our blog, "Vitamin C – you can't live without it", for extra vitamin C factual nuggets that may interest you.
Would you like to know what has more vitamin C than a whole orange?
Our all-natural tooth & gum powder!
Every time you use Good-Gums tooth & gum powder you are getting a huge hit of vitamin C, more than would if you ate a whole orange!
Our gums are some of the most absorptive tissues in the body, so it is essential that we feed them with all-natural, nutrient-rich vitamins, herbs and minerals that not only aid gum health, but also benefit the health of our entire body. So with every use of our all-natural tooth and gum formula, you and your gums are receiving all the immune-boosting, cell repairing, and anti-aging benefits, which continue to work all day long!
Our gum cells particularly are regenerating at a rapid rate every day, so by choosing to use a product jam-packed full of ingredients that help our cells repair and regenerate, we allow our body's natural ability to heal itself and quite literally let nature do the work.
Click here to try our all-natural tooth powder.

Subscribe To Our Newsletter
Be the first to receive all our news, offers and natural oral health tips and articles.